We are all aware of the tremendous technological advances that have been made in recent years. These were invented in order to simplify many people's jobs, including those in the hospitality industry. As a hotel manager, it is crucial for you to be up to date regarding technology, so let us introduce you to the Four essential technologies any modern hotel should have.
1. Cloud-based Property Management System
A hotel property management system (PMS) is a set of solutions that hoteliers use to manage their day-to-day hotel operations activities such as Reservations, Front desk, Housekeeping, Maintenance, Billing, Invoicing, Analytics, and Reporting.
All of these activities can be labor and time-intensive, so the goal of a modern cloud-based PMS system is to save hotel managers and their employees time and money.
Therefore, if you have been planning to turn your hotel tech-first, this is the first solution you need to incorporate.
2. Booking Engine
A booking engine, also known as IBE or Internet Booking Engine, is typically an application or software whose primary function is to collect reservation and credit card information from guests and integrate this data with other hotel management software such as a PMS, Channel Manager, CRS, or Payment gateway.
With technological advancement, the hotel booking engine has gained immense importance, as not only it helps you to reach a wider audience, but also lets you provide the best possible booking experience to your guests.
3. Channel Manager
A channel manager enables the process of managing online travel agents (OTA's) and other online distribution channels through which rooms are sold online. A channel manager is a piece of software that connects your property to OTAs and synchronizes availabilities and details across all platforms. It is the most cost-effective way to put your property in front of the biggest audience!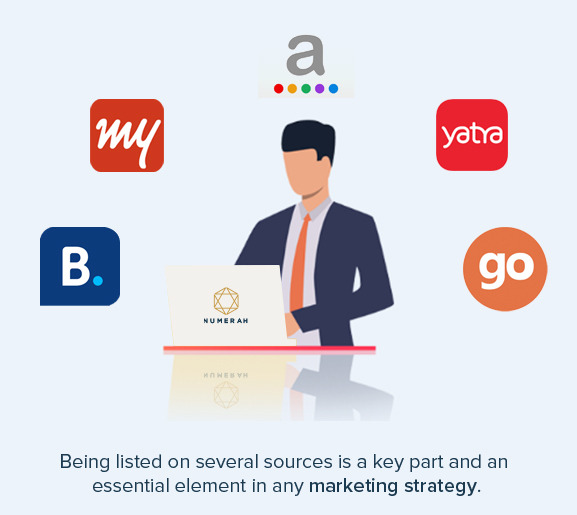 4. POS management system
A POS module integrated into your hotel PMS lets you manage multiple point-of-sale outlets at your property.
Finding the right POS system for your business can eliminate a lot of manual entry and reporting errors down the road.
Hoteliering can be significantly easy with feature-rich hospitality technology solutions like this.
Numerah provides a 360-degree solution to manage any hotel; from rooms, housekeeping, restaurants, human resources, and all areas of hospitality management. Try it out for free!